Hydro-Tech provides a range of services to assist you in providing services to your customers when you don't have the skills in-house. These services are delivered through an experienced and highly recommended service provider.
Fire and Emergency Training
The key to ensuring a safe work place is established through well documented and educated procedures, designed to mitigate risk and contribute to an efficient, safe and profitable business.
Staff education is therefore a vital component of achieving these outcomes. Hydro-Tech offers a range of emergency management education services to support the fire industry.
Tailored to suit your clients, budget and available time, Hydro-Tech training services can be provided as standalone sessions for fire wardens training, staff fire awareness education or trial evacuation or combined as required saving time and money. All emergency management education is structured around both theory and practical, where staff are encouraged to participate in hot fire training.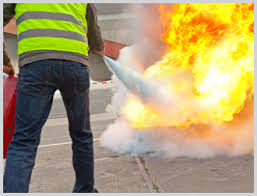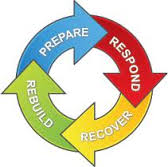 Emergency Management Procedures
Emergency management procedure or "plans" as they are often called come in a variety of sizes, content and quality. Some procedure manuals are too generic and do not reflect the site in which they represent, whilst others are scant on any detail at all, whilst many are over the top and simply not user friendly.
An emergency procedures manual should be developed in accordance with AS3745-2010, and contain standard details such as the Emergency Control Organisation (your customer's team), types of equipment available, management of a variety of different types of incidents or events, such as fire, smoke, gas leak, hazardous substances and so on.

Hydro-Tech can assist you in the revision and modification your customer's existing emergency management procedures manual or the development of a complete new one.
Evacuation Diagrams
Hydro-Tech can provide evacuation diagrams for your customers in accordance with the Australian Standard AS 3745-2010
The purpose of evacuation diagrams is to help facilitate effective and informed evacuation of staff, clients and any other building occupants in the event of an emergency.
Evacuation diagrams will include the location of essential services equipment such as extinguishers, blankets, alarm buttons, fire hose reels, evacuation routes, you are here tags and emergency assembly areas.
Hydro Tech can manage the entire assessment and design or work with you to help reduce cost and increase margins