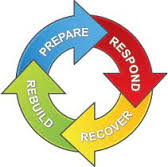 Emergency management procedure or "plans" as they are often called come in a variety of sizes, content and quality. Some procedure manuals are too generic and do not reflect the site in which they represent, whilst others are scant on any detail at all, whilst many are over the top and simply not user friendly.
An emergency procedures manual should be developed in accordance with AS3745-2010, and contain standard details such as the Emergency Control Organisation (your customer's team), types of equipment available, management of a variety of different types of incidents or events, such as fire, smoke, gas leak, hazardous substances and so on.
Hydro-Tech can assist you in the revision and modification your customer's existing emergency management procedures manual or the development of a complete new one.