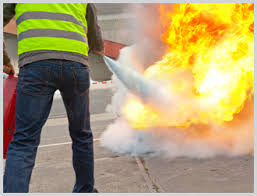 The key to ensuring a safe work place is established through well documented and educated procedures, designed to mitigate risk and contribute to an efficient, safe and profitable business.
Staff education is therefore a vital component of achieving these outcomes. Hydro-Tech offers a range of emergency management education services to support the fire industry.
Tailored to suit your clients, budget and available time, Hydro-Tech training services can be provided as standalone sessions for fire wardens training, staff fire awareness education or trial evacuation or combined as required saving time and money. All emergency management education is structured around both theory and practical, where staff are encouraged to participate in hot fire training.